People have
visited my page!
Welcome to the official web page of the Ash Flat Fire Department.
Click headline for top content from Firehouse.Com
The Web's Community & Resource
for Fire, Rescue, EMS & Safety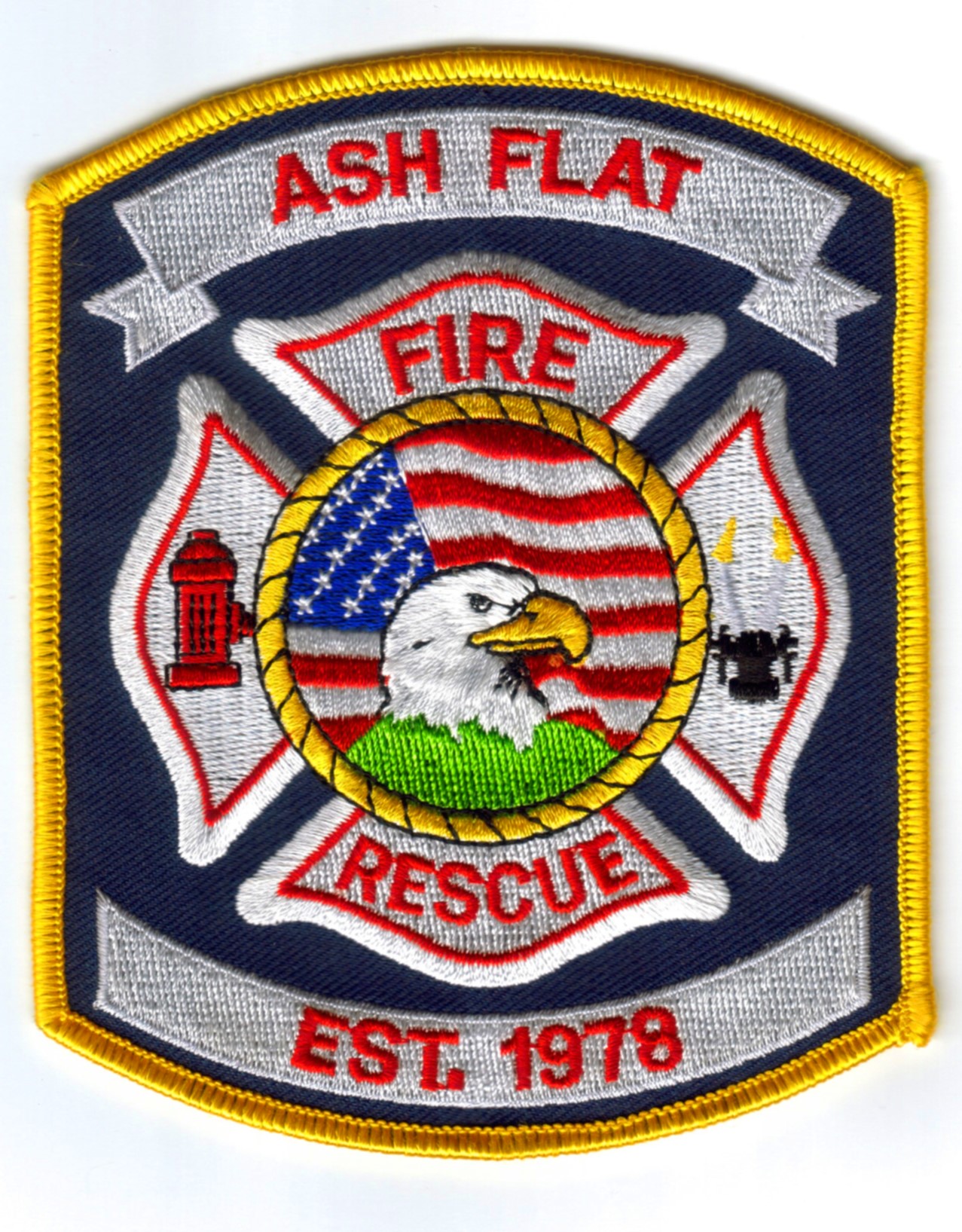 AFFD is a combination fire department consisting of three full time firefighters, a full time chief, thirteen volunteer and part time firefighters and a chaplain. AFFD operates out of two stations, serving the city limits and many square miles outside of the city. The Ash Flat Fire Department provides fire suppression, inspection, rescue and basic life support services. Station One houses the office of the chief, meeting/training room, living quarters, Engine 1, Engine 3, Rescue 1, Ladder 1 and Brush 2. At present AFFD's fleet consists of three engines, one ladder truck, one rescue unit, two brush units and an ATV. Click Here to view AFFD's coverage area.
This website is intended to educate the public about the services provided by AFFD and to serve as a resource for fire related topics. Thank you for browsing this website.


Ash Flat Fire Department Receives Rural Services Block Grant
On Thursday, October 13, 2016 Governor Asa Hutchinson presented the City of Ash Flat with a check in the amount of $75,000. The funds from the grant will allow the fire department to purchase a tanker truck which will enhance firefighting capabilities in rural areas where no hydrants are available.
Pictured from left to right: Representative Scott Baltz, Senator Linda Collins-Smith, Representative James Ratliff, Captain Adam Bates, Mayor Larry Fowler, Representative Michelle Gray, Fire Chief Stacy Horton, Debra Garcia, AEDC, Governor Asa Hutchinson, ARDC Commissioner Jamie Pafford-Gresham, AEDC Executive Director Mike Preston, ARDC Commissioner Glenn Priebe, AEDC VP Amy Fecher, Carrie McIntosh, WRPDD, Rural Services Director Alex Johnston.
Runs as of 04/21/18
| | | | |
| --- | --- | --- | --- |
| Call Type | | | 2011 |
| Structure Fires | | | 11 |
| Vehicle Accident | | | 22 |
| Vehicle Fires | | | 5 |
| EMS Calls | | | 194 |
| Service Calls | | | 24 |
| False Alarms | | | 30 |
| Wild-Land Fire | | | 28 |
| Haz-Mat Incident | | | 1 |
| Mutual Aid | | | 2 |
| Exterior/Trash Fire | | | 3 |
| Search & Rescue | | | 1 |
| Smoke Scare | | | 6 |
| Other | | | 3 |
| Total | | | 330 |
2011 - 330
2010 - 339
2009 - 314
2008 - 273
2007 - 318