People have
visited my page!
Welcome to the official web page of the Ash Flat Fire Department.
Click headline for top content from Firehouse.Com
The Web's Community & Resource
for Fire, Rescue, EMS & Safety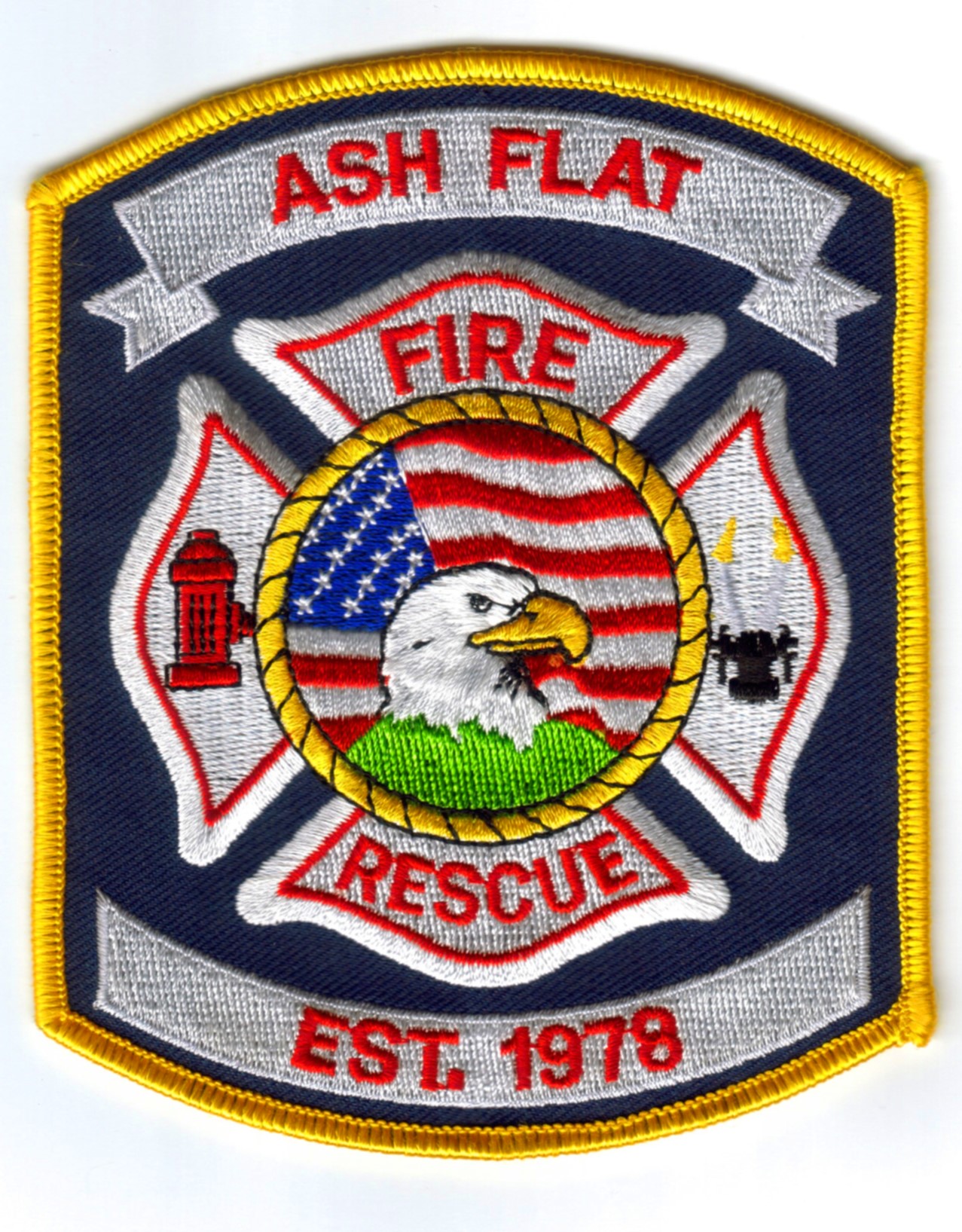 AFFD is a combination fire department consisting of three full time firefighters, a full time chief, thirteen volunteer and part time firefighters and a chaplain. AFFD operates out of two stations, serving the city limits and many square miles outside of the city. The Ash Flat Fire Department provides fire suppression, inspection, rescue and basic life support services. Station One houses the office of the chief, meeting/training room, living quarters, Engine 1, Engine 3, Rescue 1 and Ladder 1. At present AFFD's fleet consists of three engines, one ladder truck, one rescue unit, one brush unit and an ATV. Click Here to view AFFD's coverage area.
This website is intended to educate the public about the services provided by AFFD and to serve as a resource for fire related topics. Thank you for browsing this website.
Employment Opportunity
The Ash Flat Fire Department is accepting applications for the position of full time firefighter. For full job description, requirements and an application visit Ash Flat City Hall Monday thru Thursday 7:00 a.m. to 4:00 p.m., and Friday 7:00 a.m. to 10:30 a.m. Deadline for submitting applications will be 4:00 p.m., Tuesday, September 13, 2016.
Upcoming Events
Ash Flat Fire Department will be having a Sportsman's Trade Day at the fire station on September 10, 2016.
Tables will be available at $20 for one or $30 for two. This will also give you a space outside for larger items such as boats or ATV's. There will not be no admission fee and everyone is invited to come look, trade, buy or sell. We would like folks to bring their used hunting, fishing, sport shooting, archery, trapping items, etc to sell or trade.
Items not related to hunting, fishing, sport shooting, archery or trapping will not be allowed.
You may bring guns, bows, knives, fishing, trapping, camping equipment, etc. Hunting and fishing clothing will be allowed but limited to hunting and fishing ONLY. You may bring boats, ATV's, tents, campers, etc. NO AUTOMOBILES WILL BE ALLOWED.
Set up will start at 7:00 am Sept 10 and doors will open at 9:00 am. We will close at dark and all items must be removed from the premises at that time. Tables will be first come, first serve. Call the fire station at 870-994-3066 to reserve tables between now and Sept. 10. Proceeds from table rental will go to Ash Flat Fire Department for equipment and supplies. There will also be a boot set up for donations if anyone would like to donate.

Runs as of 08/04/16
| | | | |
| --- | --- | --- | --- |
| Call Type | | | 2011 |
| Structure Fires | | | 11 |
| Vehicle Accident | | | 22 |
| Vehicle Fires | | | 5 |
| EMS Calls | | | 194 |
| Service Calls | | | 24 |
| False Alarms | | | 30 |
| Wild-Land Fire | | | 28 |
| Haz-Mat Incident | | | 1 |
| Mutual Aid | | | 2 |
| Exterior/Trash Fire | | | 3 |
| Search & Rescue | | | 1 |
| Smoke Scare | | | 6 |
| Other | | | 3 |
| Total | | | 330 |
2011 - 330
2010 - 339
2009 - 314
2008 - 273
2007 - 318